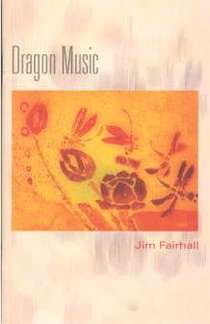 $9.95
Add to shopping cart.
Dragon Music
Read an excerpt: ""Oracle" Cam Ranh Bay"
Praise for Dragon Music
The Vietnam we see here is both lovely and complex, whether we see it through the stunned gaze of the author as a young soldier or through his eyes now, returning to Vietnam as a peculiar kind of tourist, a generation older. Fairhall has a gift for seeing the right thing and for finding a music that will carry it home to us.
— John Balaban
About Jim Fairhall
Winner of Swan Scythe Press's Poetry Chapbook 2000 contest, Jim Fairhall teaches modern literature at DePaul University in Chicago. From 1970 to 1971 he served as an infantryman in the 101st Airborne Division in Vietnam.
Contact Jim Fairhall: writevoyager@gmail.com