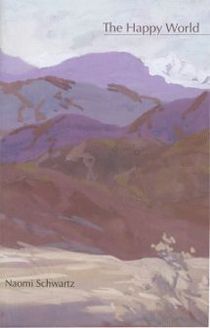 $9.95
This title is out of print.
The Happy World
Read an excerpt: "Old World Antiques"
Praise for The Happy World
I've admired Naomi Schwartz's poetry for years, and looked forward to a book of it. She has the power to think and observe clearly under circumstances of extreme emotional distress and vacillation; she takes us into areas of human activity, and human degradation, where poetry seldom goes. States of soul that, in other hands, might seem histrionic are redeemed by accuracy and compassion.
— Alan Williamson
About Naomi Schwartz
Naomi Schwartz teaches at St. Mary's College and has been a longtime antiques dealer. She resides in El Cerrito, CA.