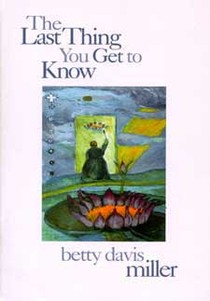 $9.95
The Last Thing You Get To Know
Read an excerpt: "Shoes"
Praise for The Last Thing You Get To Know
Shrewdness and praise, color, music, and mother-wit, and above all, an exact and joyous sensuality inspirit the sharp, sweet poems of Betty Davis Miller. The energy and light of these poems evidence a life fully lived and richly realized.
— Gwen Head
About Betty Davis Miller
Betty Davis Miller was born in 1926 and lives in Tallahassee, Florida. She is married, with three daughters and eight grandchildren. For seventeen years she worked as a Youth Services Consultant for the Florida state library system. She is the co-author, with her husband Kent Miller, of To Kill and Be Killed, a study of the death penalty in Florida; and she is the co-author with Virginia Thomas, of Children's Literature for All God's Children.