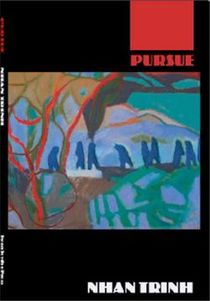 $11.00
Pursue
Read an excerpt: "Generation VK"
Praise for Pursue
Nhan Trinh's Pursue is a book of necessary meditations, a Viet Kieu's reconciliation to truths born within the rage of wars—personal and political. His poetry speaks from the quieter moments when the witness gathers the sacred ghosts of both afterthoughts and afterimage to find meaning in present uncertainties. Yet his timbre shatters complacencies, resonating with all the fury of the prodigal son come back to reclaim his beloved and plundered ancestral home.
— Rigoberto González
About Nhan Trinh
Nhan Trinh was born in Vietnam and grew up in Wichita, Kansas. He received his MFA from Cornell University. He is currently teaching English in Vietnam.