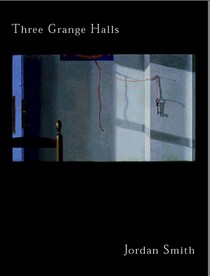 $9.95
This title is out of print.
Three Grange Halls
Read an excerpt: "Self-portrait with Concertina"
Praise for Three Grange Halls
Jordan Smith knows that music is the true vernacular of America's faith in its own best intentions, its own lasting belief in the everyday deliverance we all hope for. He is now and always has been the troubadour of the heart's elegant simplicity, yet he is equally powerful revealing the troubled hive of the soul. Part William Blake and part Charlie Poole, Jordon Smith is exactly what we've been needing lately — an eloquent heartland visionary.
— David St. John
About Jordan Smith
Jordan Smith's previous collections of poetry are An Apology for Loving the Old Hymns (Princeton University Press, 1982) Lucky Seven (Wesleyan University Press, 1988), and The Household of Continuance (Copper Beech Press, 1992). A new collection, which won the Tampa Review Poetry Prize, is forthcoming from the University of Tampa Press. His work has been supported by grants from the John Simon Guggerheim Memorial Foundation, the National Endowment for the Arts, the Ingram Merrill Foundation, and the New York State Council for the Arts. Since 1981, he has taught at Union College. With his wife, Malie, and their three sons, he lives in eastern New York, where he plays fiddle in local sessions.
Contact Jordan Smith: smithj@union.edu