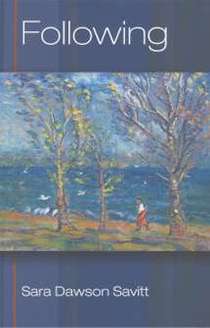 $9.95
Following
Read an excerpt: "Urban Dreams"
Praise for Following
Sara Dawson Savitt is a poet of those states where the self seems absent, everything else in the world stronger — and yet, of course, it is the self that has unwittingly loaned out its own strength. A piercing spiritual loneliness is perfectly captured in image, cadence, tone.
— Alan Williamson
About Sara Dawson Savitt
Sara Dawson Savitt lives in Washington DC and until recently worked for a nonprofit clearing house promoting solutions to urban sprawl.
Contact Sara Dawson Savitt: sdsavitt@comcast.net